Alex Thomson is forty two years of age and has been a competitive sailor, being an active participant in the latest Vendee Globe sailing race that sees 29 boats that left on November 6th from France on a solo expedition around the world. Indeed, the race is considered one of the toughest in the world as it includes sailors who need to sail unassisted around the world, covering major port destinations and crossing the Atlantic, Pacific as well as the Indian Ocean.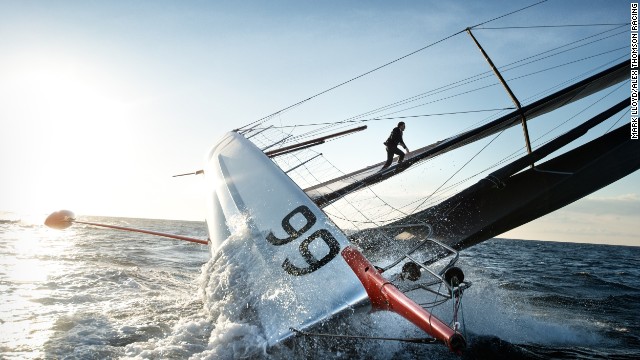 Among the different participants Alex has been able to maintain a leading position and the 42 year old sailor had been very close to reaching a world standard as he would have broken the record that was set by a previous sailor in the same category. On the same day when he was close to breaking that record his boat struck an object that was submerged.
As a result, Thomson has to do with a part of his boat foil damaged and continue in this condition till he reaches the Cape of Good Hope. He had finished in the third position in the 2012-13 race and he was hoping to gain ground this time and stay ahead of his competition, backed by the likes of Plain Sailing and Boss.
However, till he reaches the Cape of Good Hope that would be difficult to manage. As he inspected the damage himself, he pointed out that part of the foil that has torn out is slowing down the speed of the boat. His boat has a lifting foil design that helps to keep the boat above the water and creates a dragging effect. This in turn lightens the load of the vessel and also helps to increase the vessel's speed.
The misfortune that Alex faced would help the runner up boats to gain advantage. However, in the South Atlantic Ocean this might be difficult to achieve. The waters need to be calmer in order for the competitors to gain ground.